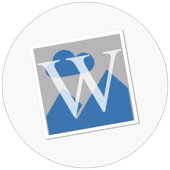 WatermarkShop
Software that allows you to add text or image watermark to any picture. Features
Protect your copyright: Using WatermarkShop you can add text or a logo as a watermark to your images. You can change many watermark's properties in WYSIWYG mode.
Batch mode: WatermarkShop allows you process images in batch mode. It supports for BMP, JPG, GIF, PNG and TIFF image types.
Performance: WatermarkShop uses all power of modern CPU and GPU to real-time image processing.
Created exclusively for OS X: WatermarkShop uses a lot of technologies like Cocoa, OpenGL, Core Image, Full-Screen, Retina display and much more.